Every now and then, I'll rip open a bag of gluten-free cake mix and decide to make a sweet finale for a special-occasion meal. Lately I've been given to paleo desserts made from almond or coconut flour, but sometimes, I just want the taste and texture of a cake derived from white flour, no doubt in part because of embedded childhood memories.
Such was the case on Easter. I had a bag of Bob's Red Mill Gluten-Free Vanilla Cake Mix just waiting for a purpose. My pantry is always stocked with vanilla and chocolate gluten-free cake mix in the event of birthdays that sneak up on me, or impromptu company stopping by for a visit. What says hospitality like fresh cake…right?  In addition to my cake-mix arsenal, I had tangerines…lots of them…and it got me thinking.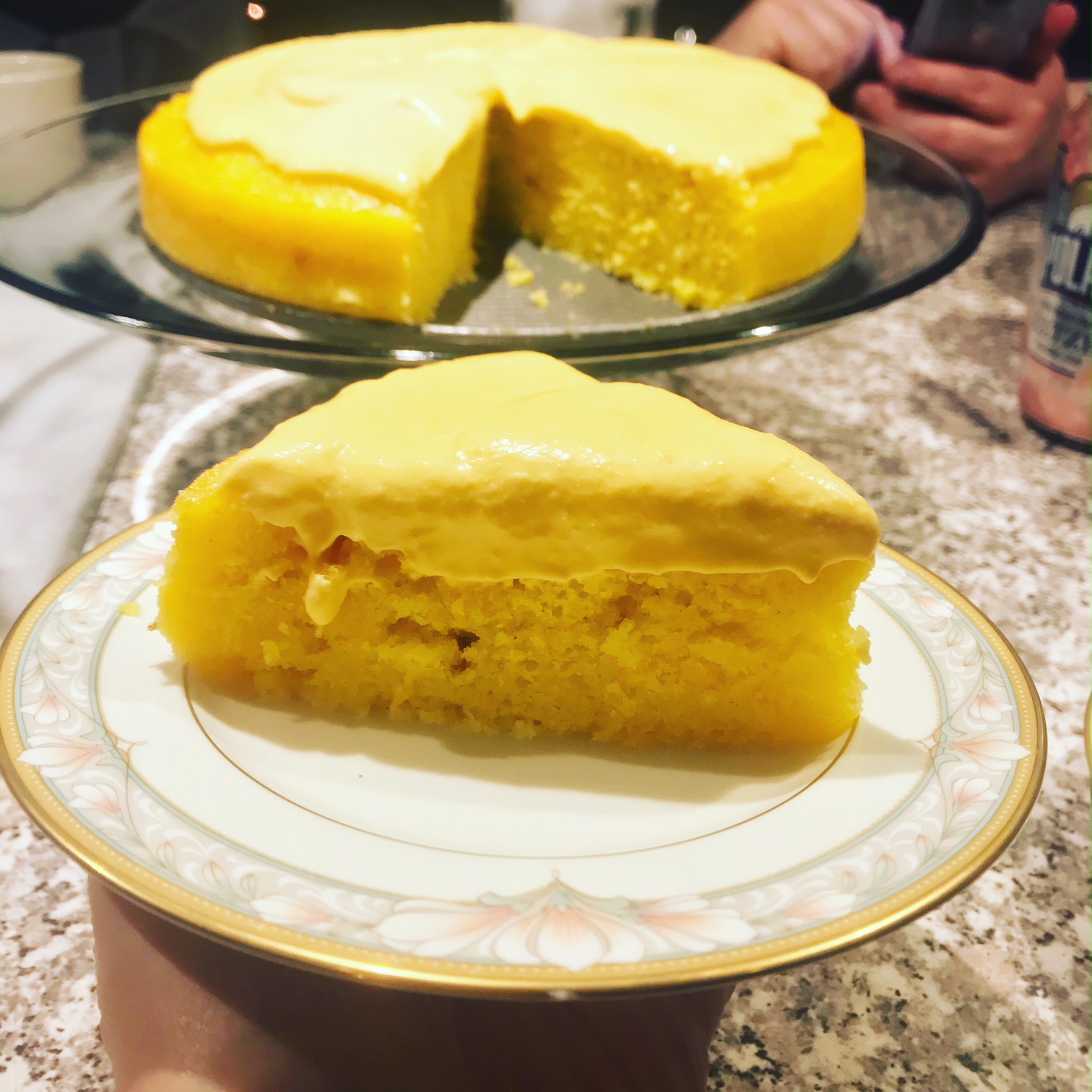 Why not put the magic of my Vitamix to use and invent a fruit-tinged cake that no one had ever had before. If you don't have a Vtamix, I highly recommend you invest in one. They are remarkable in their ability to blend things like cauliflower, tangerines, even nuts, into utter smoothness. It is because of the Vitamix I eat vegetables on a regular basis – I love 'em as long as they're pureed into a creamy soup!
Because it was a holiday, I went all the way. Why imbue just the cake with fresh tangerines when I could do the same thing with the frosting? The result was hypnotic. Heavenly. Jaw-droppingly good. So here you go, a magically simple recipe that will set tongues not only wagging, but begging for more. And bonus: this cake has some genuine nutrition to it, and no artificial colors! How great is that?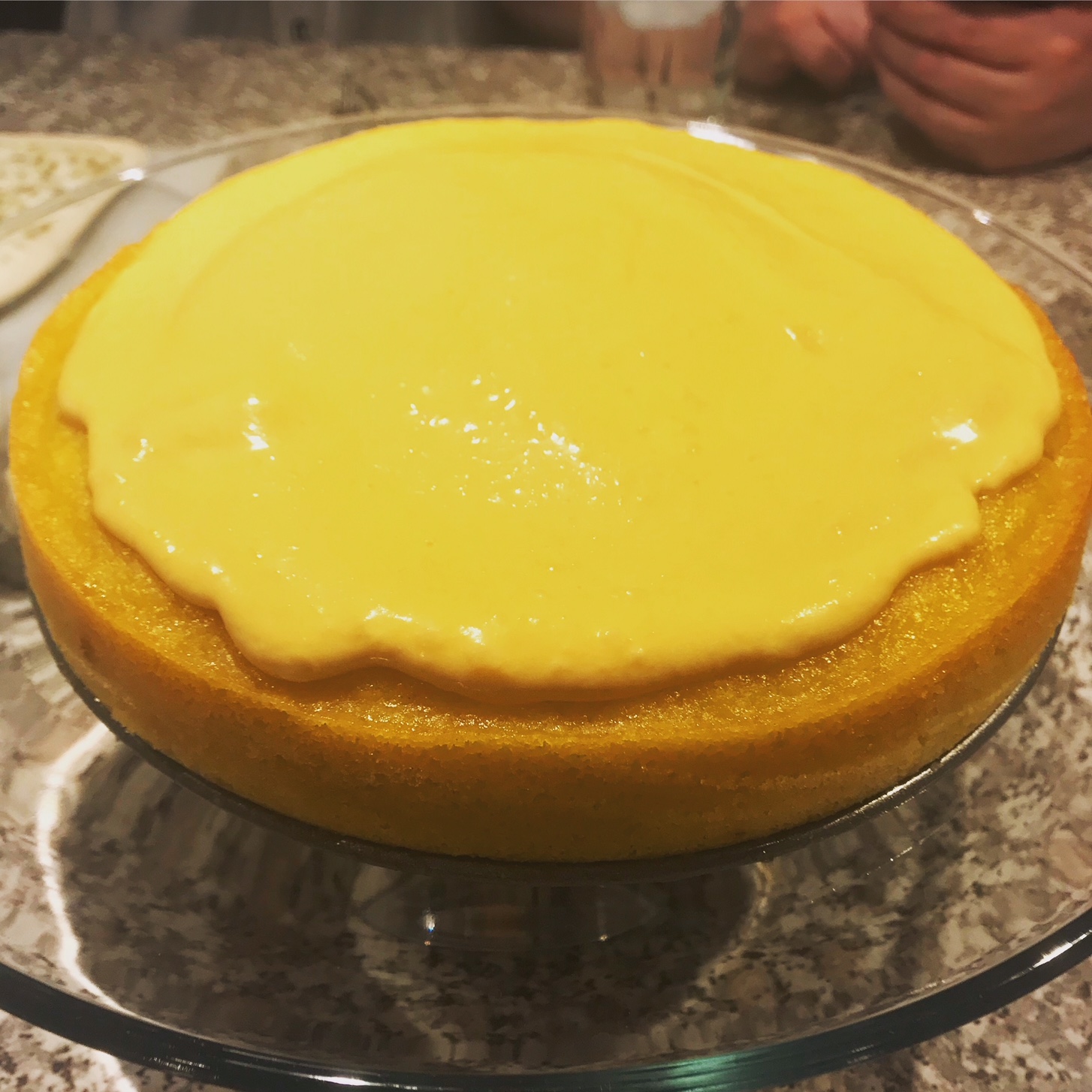 Tangerine Cake
Cake Ingredients:
1 bag of Bob's Red Mill Gluten-Free Vanilla Cake Mix
3 tangerines, peeled and sectioned
Frosting ingredients:
2 cans of coconut milk, refrigerated for at least two hours, or overnight
3 tangerines
Instructions:
Preheat oven to 350.
Follow instructions on the cake mix bag. In a Vitamix or blender blend the tangerines until completely smooth. Pour into bowl of cake batter and mix thoroughly. Pour into round, sprayed cake pan and bake for 25-30 minutes. Leave in cooling oven for 10 minutes. Remove from oven and let cool completely before frosting.
To make frosting, open coconut milk cans and drain coconut water from cans, setting aside for drinking or adding to smoothies. Scrape fat into a medium-sized mixing bowl. Blend tangerines in Vitamix or blender until smooth. Add to coconut cream and beat with electric hand-mixer until fluffy. Remove cake from pan and place on a serving plate. Cover with frosting. Note: if weather is warm, keep cake refrigerated or frosting will disintegrate.