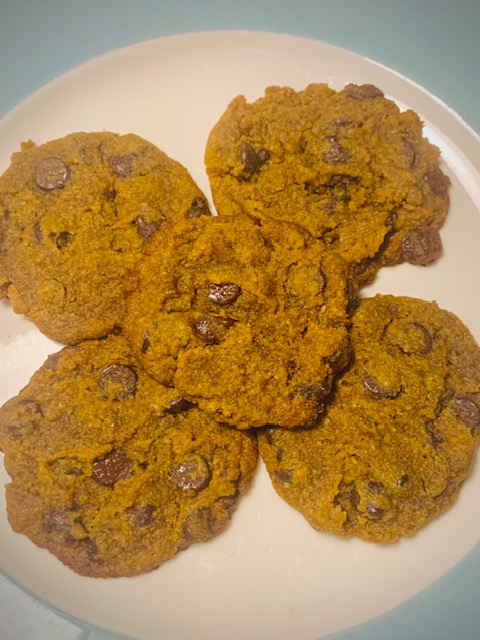 Nothing like a cookie recipe to take the edge off the election tension this week. And this one is delicious, autumnal, and clean. Inspired by Short Girl Tall Order vegan blog, I morphed the recipe into a grain-free and lower-glycemic version.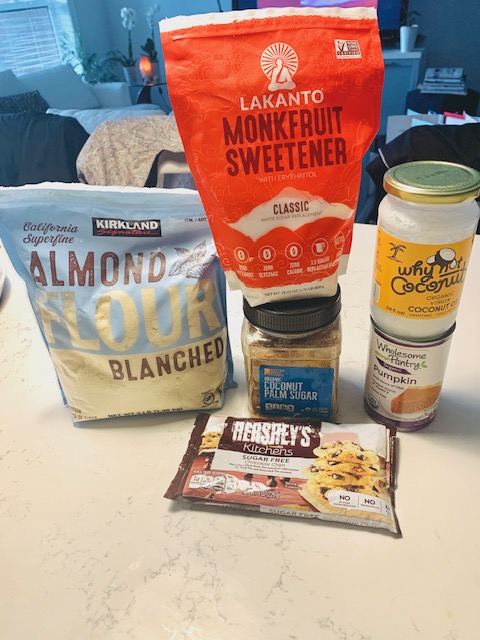 This recipe has some steps to it, but homemade is always worth the extra time and effort.
Since I love cookies fresh out of the oven, I make a few at a time and keep the dough in the back of the refrigerator, which, tightly covered, keeps for several weeks.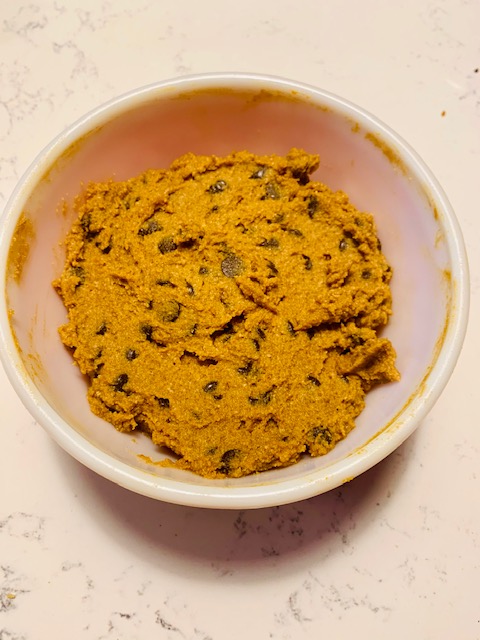 Hope you try – this little cookie project is a great alternative to watching the news!
Ingredients
1/2 cup melted coconut oil, melted. (I made these with unrefined coconut oil and the coconut flavor was overpowering, and I'm a huge coconut fan! You're better off using unsalted butter or refined coconut oil)
½ cup pumpkin puree
¾ cup coconut palm sugar (similar in flavor to brown sugar, only better!)
1/4 cup monkfruit sweetener (all-natural and measures like white sugar)
1 3/4 cups almond flour
1 teapsoon salt
1/2 teaspoon baking soda
1 bag chocolate chips (I prefer Hershey's sugar-free)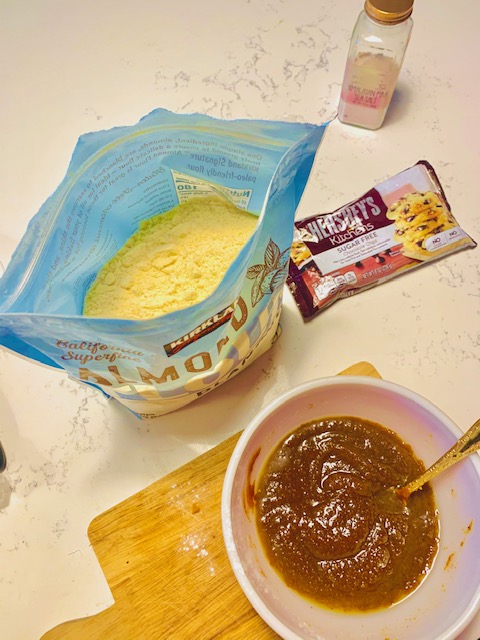 Instructions:
Add melted coconut oil or butter, pumpkin puree, and sugars in a mixing bowl and whisk until smooth.
Add 1 cup of almond flour and whisk until smooth. Add remaining ¾ cup of almond flour, salt, and baking soda. At this point, the dough will be sticky and thick so it's best to switch to a wooden spoon or sturdy spatula the rest of the blending.
Fold in the chocolate chips until evenly distributed.
Cover cookie dough with plastic wrap and refrigerate for at least 1 hour or overnight.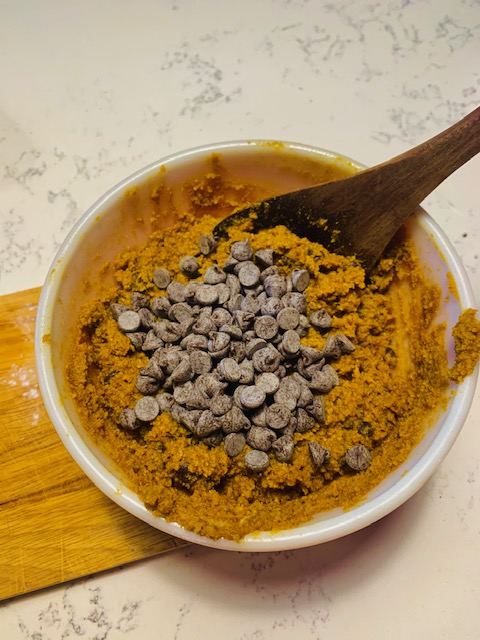 Baking:
Preheat oven to 325 and cover a baking sheet with parchment paper. Place tablespoon-sized mounds of cookie dough on the sheet, leaving at least three inches of space in between. Flatten each mound with a spoon so it's no longer dome-like. Bake for 13-15 minutes, or until edges begin to brown. Let cool for at least 10 minutes before removing with spatula.